APA Abstract
APA Abstract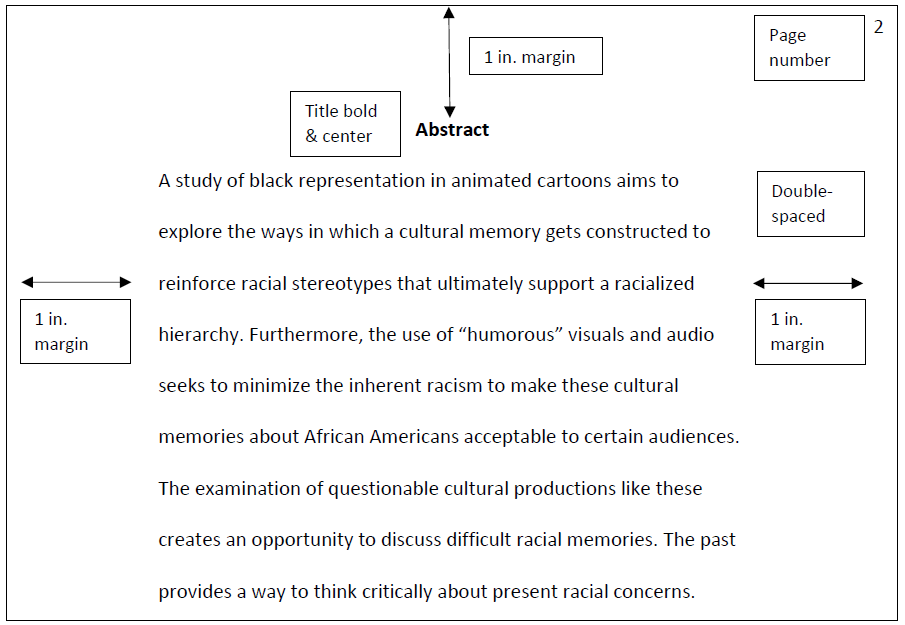 Abstract Content
APA defines an abstract as a "brief but comprehensive summary" of the paper. (See above for an example Abstract for a history paper.)
The abstract should be no more than 250 words unless otherwise requested by the instructor.
APA lists several potential items to address in the abstract:

Research question(s) or problem
Hypothesis
Methodology
Conclusions
Implications
Abstract Format
The text of the abstract is one line below the heading, flush with the left margin, and written as a single paragraph.
Note: Individual instructor's specifications may vary, so check with your instructor before formatting and submitting your work.
*Abstract information is in Section 2.9 of the Publication Manual of the American Psychological Association (7th ed.).
Page last updated July 17, 2023.