Past Productions
Past Productions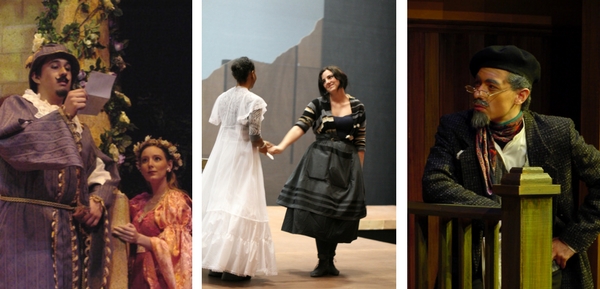 Del Mar Drama Past Productions
The Del Mar Drama Program operates in theatres dedicated to the Drama program's mission: the 335-seat proscenium space, the Sue Sellors-Finley Theatre, and the more intimate, flexible Nell Tribble Bartlett studio theatre. The theatres are supported by dedicated scenery and costume shops, a makeup studio, and multiple dressing rooms that can accommodate up to 40 performers.
Productions are open to all Del Mar students regardless of major. Production photos included here represent the thousands of hours of rehearsal, study, and preparation students have undertaken over the years.
Please click a link below to view the productions for that year.
Page last updated June 14, 2023.