Human Services
Human Services
Associate of Applied Science Degrees
Available at: Windward Campus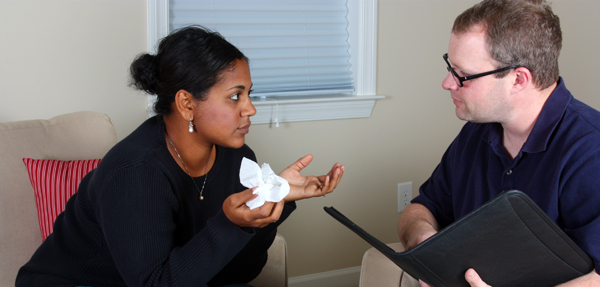 Program Overview
We are pleased that you are interested in learning about the Human Service program options at Del Mar College.
Addiction Studies
The "Addiction Option" is a course of study designed for people interested in becoming Licensed Chemical Dependency Counselors in the state of Texas. A strength of this plan is that it meets the Texas Department of State Health Services requirement for licensure application for the individual completing this degree.
For students in this program that are pursuing the Licensed Chemical Dependency Counselor (LCDC) license and who may have a criminal background, please be advised that the background could prevent you from being licensed and/or may also prevent you from working in some settings. For more information about required background checks for this field, please speak to a faculty member in this program. See LCDC Handbook for more information.
Mental Health
Del Mar College's Mental Health Associate in Applied Science degree is designed to educate a mental health generalist who is trained for a variety of related occupations, rather than for a specific job. Students study a core of general education subjects combined with specialized courses related to a wide spectrum of human services. Part of the curriculum consists of students learning basic counseling skills, group counseling, assessment, and counseling theories just to name a few.
The mental health associate curriculum has three objectives: (1) to prepare the career student who wants a technical curriculum for immediate paid employment upon graduation, (2) to provide the transfer student with an excellent foundation, and flexible background so that study may continue in the field of mental health, social work, or psychology, or some allied field, such as substance abuse, psychology, or social work, and (3) to permit a student to continue with an education on a part-time basis, while being gainfully employed.
For frequently asked questions, click here.
Curriculum
Page last updated December 6, 2022.