Mechanical Engineering
Mechanical Engineering
Associate of Science Degree
Available at: Heritage Campus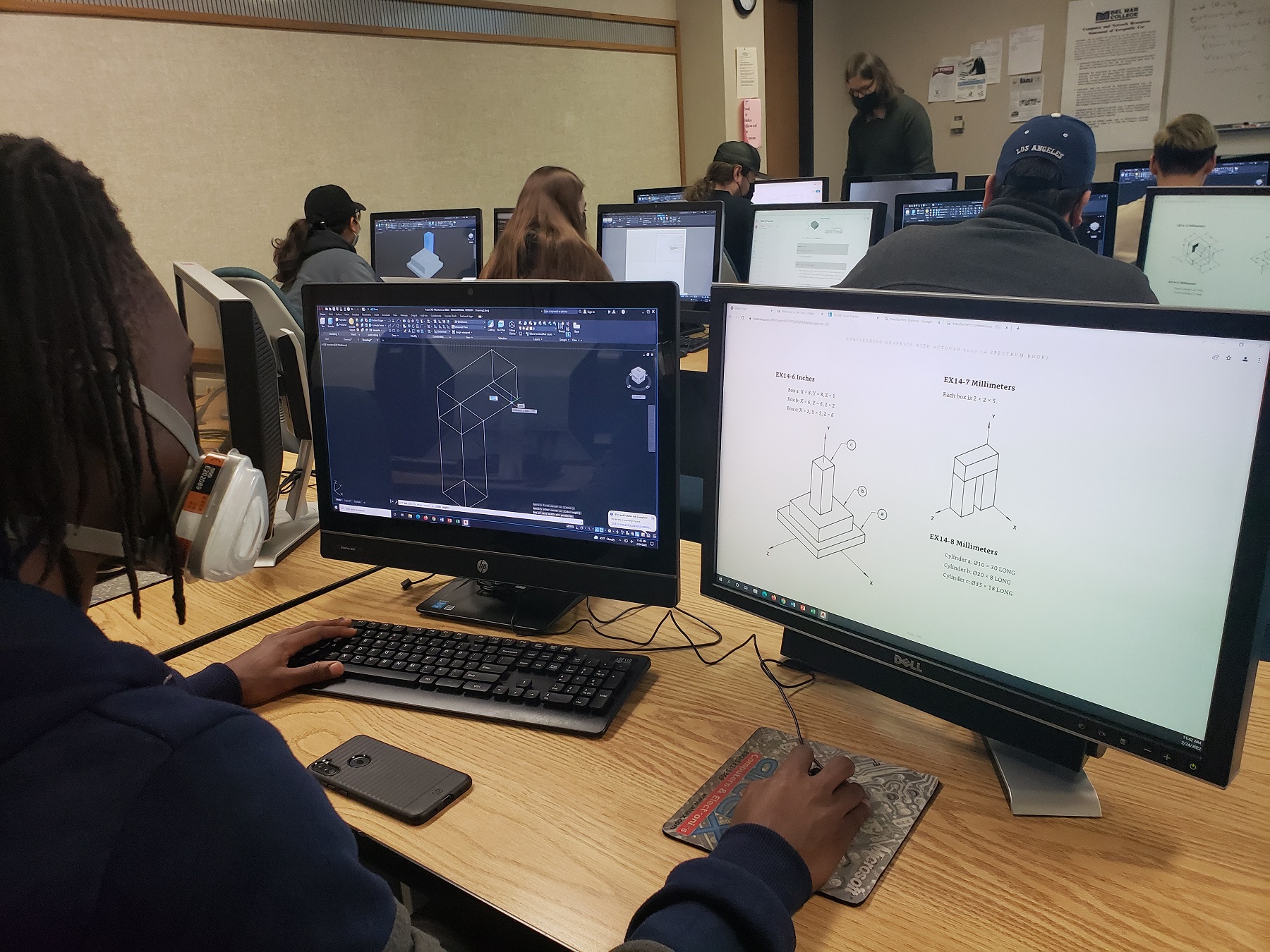 Program Overview
The Computer Science, Engineering and Advanced Technology Department at Del Mar College offers an Associate of Science degree in Mechanical Engineering. This program is intended for those students who ultimately seek a Bachelor of Science (BS) degree in Mechanical Engineering at an upper-level college or university.
Mechanical engineering students at Del Mar College will complete the math sequence of Calculus I, II, and III. Students will also complete the sequence of Calculus-based University Physics I and II. Students will take fundamental engineering coursework that will act as the baseline for their future studies. Due to the number of advanced math, science and engineering courses necessary for an engineering degree, this degree plan does not meet the 42 semester credit hour core requirement for associate degrees in Texas (AA, AS, AAT (Core)).
WHAT DOES A MECHANICAL ENGINEER DO?
Mechanical engineering is one of the broadest engineering disciplines. Mechanical engineers design, develop, build, and test mechanical and thermal devices, including tools, engines, and machines. Mechanical engineers can work in fields like material science and aerodynamics or they can specialize at the Bachelor's level to pursue architectural, aerospace, and civil engineering. Engineers work as a team and possess great skills communicating with others. Engineers are also often practical, innovative, creative, and curious about how things work.
You will enter into a very prestigious career and can expect to be right on the cutting edge of technology. Since engineers are often responsible for directly creating a new product or service, they are in high demand in the corporate world, and they command fairly high salaries.
Curriculum
Students planning to continue at a senior college should consult an advisor concerning degree requirements of the college to which transfer is intended.
Careers
Page last updated September 16, 2022.