Welding Applied Technology
Welding Applied Technology
Associate of Applied Science Degree, Certificates
Available at: Windward Campus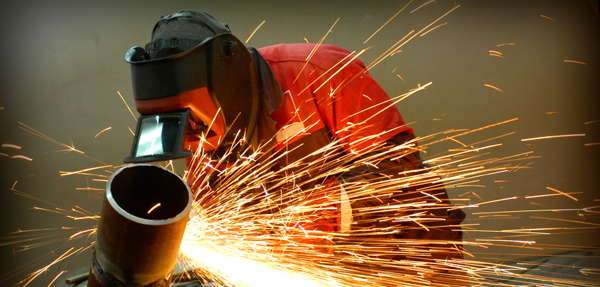 Program Overview
Welding is the most common way of permanently joining metal parts. Heating is applied to the pieces to be joined, melting and fusing them to form a permanent bond. Because of its strength, welding is used to construct and repair parts of ships, automobiles, spacecraft, and thousands of other manufactured products. Welding is used to join beams when constructing buildings, bridges, and other structures, and pipes in nuclear plants and refineries.
Welders use all types of welding equipment in a variety of positions, such as flat, vertical, horizontal, and overhead. They generally plan work from drawings or specifications or by analyzing damaged metal, using their knowledge of welding and metals. They select and set up welding equipment and may examine welds to ensure they meet standards or specifications.
Some welders become certified, a process whereby the employer sends a worker to an institution, such as an independent testing lab or technical school, to weld a test specimen to specific codes and standards required by the employer. The testing procedures are usually based on the standards and codes set by one of several industry associations the employer may be affiliated with. If the welding inspector at the examining institution determines that the worker has performed according to the employer's guidelines, he or she then certifies that the welder being tested is able to work with a particular welding procedure.
Curriculum
Careers
Page last updated November 7, 2023.