Veterans on Campus Training
Veterans on Campus Training
Del Mar College Student Veterans
LEARN TO SUPPORT YOUR FRIENDS AS THEY ADJUST TO COLLEGE LIFE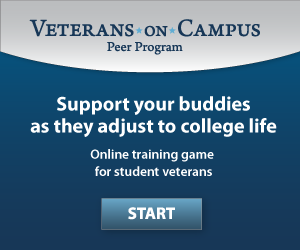 Are you worried about a buddy? You might be facing similar challenges in life, but we all deal with stressors differently. Have you ever wanted to assist a fellow veteran dealing with a challenge, but weren't sure how to talk about it? What if it's something that you've never had to deal with before?
In this unique, game-based, online training, interact with virtual student veterans to learn tactics for identifying signs of distress in your peers, reaching out to fellow vets you are worried about, and referring friends to available support services.
To take the course, follow the instructions below:
Go to Kognito website
Create a New Account
Use enrollment key dmc631
Follow the on-screen instructions
Choose your course and click "LAUNCH"
If you experience any technical difficulties, please email support@kognito.com.
Training for Faculty & staff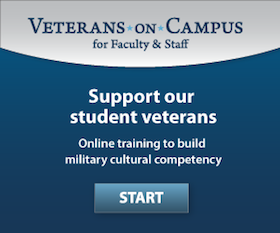 Support our student veterans. Start your online training to build military cultural competency.
Page last updated May 16, 2019.