Diesel Applied Technology
Diesel Applied Technology
Associate of Applied Science Degrees, Certificates
Available at: Windward Campus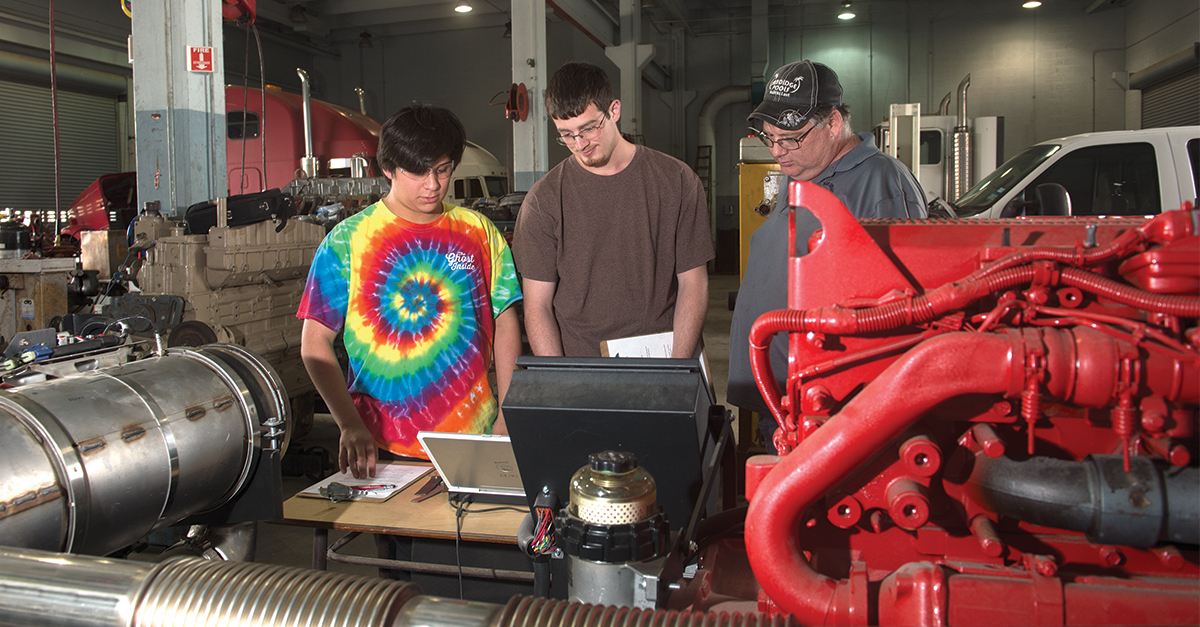 Program Overview
The Diesel Applied Technology curriculum offers an opportunity to receive knowledge and develop skills necessary to function as a diesel service technician and mechanic. The curriculum is designed to give a practical approach, under job shop performance conditions, to the study of diesel mechanics.
Diesel service technicians and mechanics are primarily employed by the truck transportation industry, although some are employed by local governments, mainly to repair school buses, waste removal trucks, and road equipment. Employment of diesel service technicians and mechanics is expected to grow about as fast as the average for all occupations. Additional trucks - and truck repairs - will be needed to keep pace with the increasing volume of freight shipped nationwide.
Career choices:
Diesel technician
Farm equipment technician
Heavy equipment technician
Recreational vehicle repair technician
Marine Diesel
With experience and/or further education you may go on to:
Field representative troubleshooting
Owner, independent repair shop
Sales representative
Earnings
Median annual salaries for diesel service technicians were $48,121 in June 2015. The average hourly wage was $23. For more information visit www.salary.com.
Curriculum
Voluntary certification by the National Institute for Automotive Service Excellence (ASE) is recognized as a standard of achievement for diesel technicians. Technicians may be certified as Master Medium/ Heavy-Duty Truck Technician or may be certified in one or more of the following different areas of medium/ heavy-duty truck repair; diesel engines, drive trains, brakes, suspension and steering, electrical/electronic systems, heating, ventilation and air conditioning, preventive maintenance inspection and truck electronic diesel engine diagnosis. For certification in each area, technicians must pass a written examination and have at least two years of experience (two years of school count as one year of experience). To retain certification, technicians must retake the tests at least every five years.
Careers
Page last updated October 20, 2023.