Ashley Stence
Diversity and Inclusion in the Workplace and Women in Non-traditional Career Roles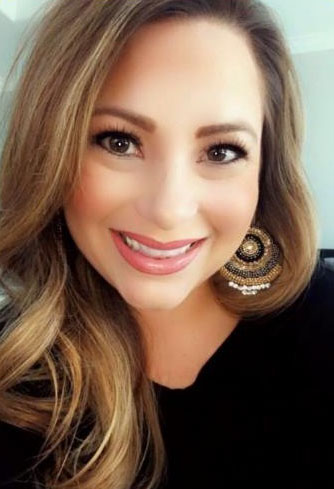 Wednesday, July 14, 2021
2-3:30 p.m. 
Open to all Del Mar students, faculty and staff
Online via Microsoft Teams
Event will be recorded and the link will be emailed to participants.
FMI: Call (361) 698-2259 or email ssc@delmar.edu
Join us as Celanese Senior Human Resources Manager Ashley Stence takes a look at the benefits of a diverse and inclusive workforce and how it impacts people from inside a company. Stence will also address the benefits for women in non-traditional occupations and how to set yourself up for success in such roles. The presentation will also include how to be an ally to women of color and to overcome microaggressions and unconscious bias. Prepare for open dialogue and interactive presentation. 
---
Winners and Leaders: The Mindset of Successful People
When: Tuesday, June 15, 2021
Time: 1:30-3 p.m. 
Who: Open to all Del Mar students, faculty and staff
Where: Online via Microsoft Teams
Event will be recorded and the link will be emailed to participants.
FMI: Call 361-698-2259 or email ssc@delmar.edu
---
Corinne Hoisington
How a Confidence Mindset Can Help Close the Gender Gap in STEM
Corinne Hoisington discusses how the fourth industrial revolution brings promise for those who understand technology.  Many experts agree that the future global economy will be built on science, technology, engineering and math (STEM) jobs.  As we look to fix the global shortage of qualified STEM workers, it is clear that we must utilize a confidence mindset to close the gender gap as women are greatly underrepresented in STEM fields.
---
Annelise Orleck
"We Are All Fast-Food Workers Now"
Annelise Orleck is a professor of history, Jewish studies, and women's, gender, and sexuality studies at Dartmouth College. She is an Organization of American Historians distinguished lecturer. Orleck is the author of several books, including Common Sense and a Little Fire: Women and Working Class Politics in the United States (University of North Carolina Press, 1995), Storming Caesar's Palace: How Black Mothers Fought Their Own War on Poverty (Beacon Press, 2005), and most recently "We are All Fast-food Workers Now": The Global Uprising Against Poverty Wages (Beacon Press, 2017).