Languages Lab
Languages Lab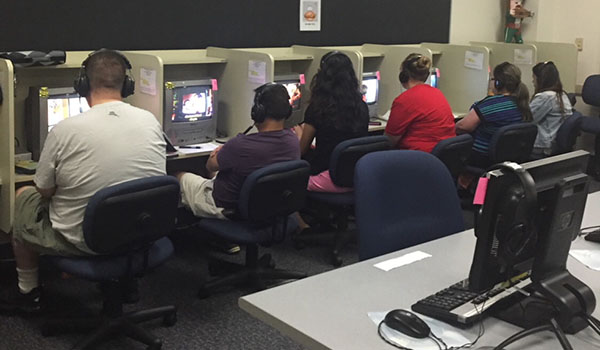 The Languages Lab provides additional instruction in Spanish or French through tutoring, conversation sessions, computer software, and audio-visual materials for study or pleasure. The lab is open to any student or member of the community.
Each student in a foreign language course at the 1411 and 1412 levels is required to complete two hours of lab activities per week.
Location
Coles Classroom Building
Rooms 106 and 108
(361) 698-2313
Hours of Operation
Monday - Thursday: 8 a.m. - 8 p.m.
Friday: 8 a.m. - 12:30 p.m.
Saturday: 9 a.m. - 12 p.m.
Sunday: Closed
Page last updated February 7, 2018.