News & Events
News & Events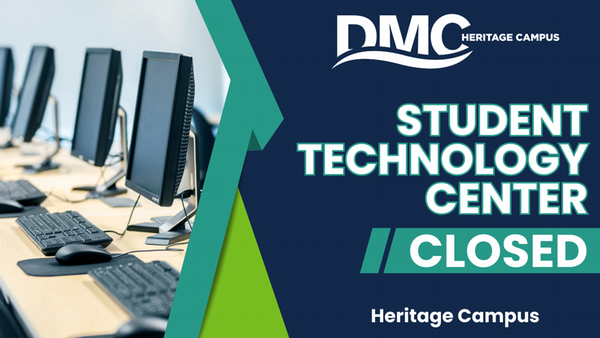 The Student Technology Center located at the Heritage Campus, VB 238 will be CLOSED until further notice.
Additional Student Use Computers on Heritage Campus can be found at:
Languages Lab

Coles Classroom Building, CB 106 & CB 108
(361) 698-2313

Math Learning Center

Coles Classroom Building, CB 117
(361) 698-1579

Reading Lab

Coles Classroom Building, CB 121
(361) 698-1535

Stone Writing Center

Coles Classroom Building, CB 116
(361) 698-1364

Student Success Center

Venters Business Building, VB 310
(361) 698-2259
The Quiet Study area located in VB 237 is available upon request. Visit VB 226 or VB 227 to gain access.
Oso Creek Campus Library Now Open

Opened in Spring 2023, the Oso Creek Campus Library, attached to the Main Central Building,  houses materials specially selected to support the programs offered at the Oso Creek Campus along with all the amenities listed below:
Open Access Computers, plus In-House Use Laptop Checkouts

A/V Recording Studios

Collaborative Study Areas,

 

Silent Study Room and Group Study Rooms

Library Instruction Classroom

Mother's Room
 Visit us during our open hours.
White Library CLOSED for renovation

The William F. White, Jr. Library on Heritage Campus at Baldwin & Ayers is CLOSED for renovation but WE ARE STILL HERE TO ASSIST YOU.
The Library Services Office is located at GEND 103. For more information, please call (361) 698-1310.
Where to get help:
Library Materials Requests:
GEND 103 or (361) 698-1310
Student IDs:
GEND 103 or (361) 698-1310
Computers & Printing:
VB 238 or (361) 698-1991
Barth LRC open to all students

Barth Learning Resources Center at the Windward Campus at Old Brownsville & Airport Rd. is OPEN to all students.  View Barth LRC hours
Reference librarians can be reached by
Page last updated September 5, 2023.