Automotive Applied Technology
Automotive Applied Technology
Workforce Skills Award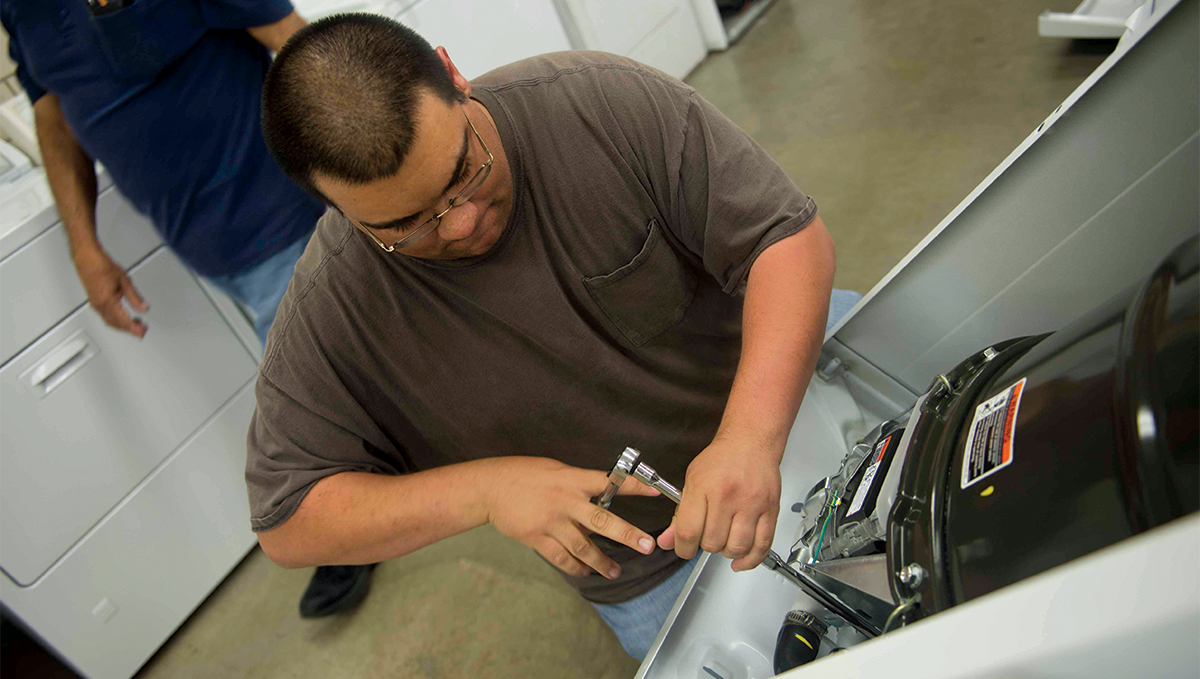 Program Overview
The Automotive Applied Technology program offers intensive career preparation through a combination of classroom instruction and hands-on practice. Manufacturers provide late model cars on which students can practice skills and ensure the automotive program teaches the last automotive technology.
The curriculum is updated frequently to reflect changing technology and equipment.
Automotive technology is rapidly increasing in sophistication, and most training authorities strongly recommend that persons seeking employment as automotive technicians complete a formal training program. The ability to diagnose the source of the problem quickly and accurately is one of the technician's most valuable skills. It requires good reasoning ability and a thorough knowledge of automobiles. Many technicians consider diagnosing, "hard to find" troubles as one of their most challenging and satisfying duties.
Course offerings
Fall and Spring semesters (16-week sessions) and Summer (6-week session)
Course schedule
Course Code
Course Name
AUMT 1005
Introduction to Automotive Technology
AUMT 1007
Automotive Electrical Systems
AUMT 1010
OR AUMT 1016
Automotive Brake Systems
OR Automotive Suspension and Steering Systems
Receiving Academic Credit Hours
All courses in the Automotive Applied Technology Workforce Skills Award (WSA) program have the option to be converted to credit hours using a Petition to Record Credit form and all courses lead into the Del Mar College Architecture, Aviation and Automotive pathway including the Automotive Applied Technology, Associate in Applied Science. 
Admissions Requirements
Students must be 18 years of age
High school diploma/GED not required
Recommended minimum of 9th grade level math and reading knowledge
Academic pathway
Architecture, Aviation, and Automotive
Architecture, Aviation, and Automotive Department
(361) 698-1767
Take the next step!
Upon completion, Del Mar College students can advance their skills by taking credit courses toward the following "stackable" credentials:
Page last updated November 1, 2023.