Welding Helper
Welding Helper
Workforce Skills Award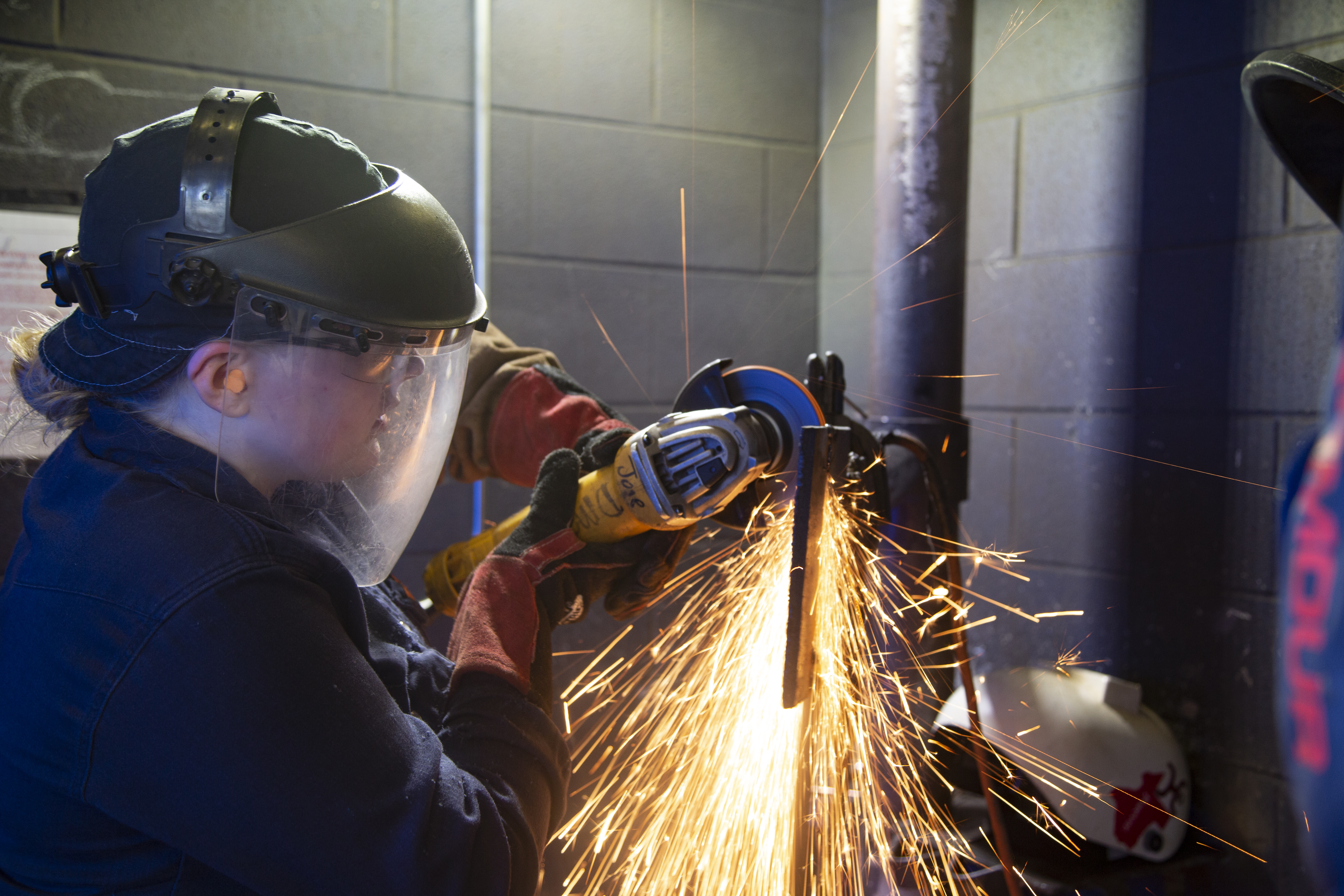 Program Overview
Welding is the most common way of permanently joining metal parts. Heating is applied to the pieces to be joined, melting and fusing them to form a permanent bond.
Because of its strength, welding is used to construct and repair parts of ships, automobiles, spacecraft, and thousands of other manufactured products. Welding is used to join beams when constructing buildings, bridges, and other structures, and pipes in nuclear plants and refineries.
The Welding Helper Workforce Skills Award (WSA) program prepares students for an entry level job in the welding field.  Program consists of two Continuing Education courses: WLDG 1007 and WLDG 1021.
Course Offerings
Fall, Spring, and Summer semesters
Course Schedule
| Course Code | Course Name |
| --- | --- |
| WLDG 1007 | Introduction to Welding |
| WLDG 1021 | Welding Fundamentals |
Receiving Academic Credit Hours
All courses in the Welding Helper Workforce Skills Award (WSA) program have the option to be converted to credit hours using a Petition to Record Credit form and all courses lead into the Del Mar College Welding pathway including the Welding Applied Technology, Associate in Applied Science.
ADMISSION REQUIREMENTS
Students must be 18 years of age
High school diploma/GED NOT required
Recommended minimum of 9th grade level math and reading knowledge
Academic Pathway
Industrial Technology
(361) 698-1701
Take the next step!
Upon completion, Del Mar College students can advance their skills by taking credit courses toward the following "stackable" credentials:
Register for Continuing Education courses here
Page last updated November 1, 2023.