ESOL
ESOL
English for Speakers of Other Languages
Welcome ¡bienvenida!

Bienvenue Willkommen Benvenuto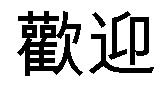 Del Mar College is located in Corpus Christi, Texas, a coastal city of over 300,000. The city has a subtropical climate, similar to other areas along the Gulf Coast but with less precipitation. The city is located on Corpus Christi Bay and twenty minutes from Padre Island and the Gulf of Mexico beaches.
Students have easy access to a friendly, multicultural community, with numerous recreational and cultural activities in a moderate climate. The city is the home of the Texas State Aquarium, the USS Lexington Museum on the Bay, the Museum of Asian Cultures, The Corpus Christi Museum of Science and History and the South Texas Institute for the Arts and the Harbor Playhouse. The city is also located near the King Ranch one of the world's largest ranches.  
Students from nearly 100 countries have taken advantage of the opportunities offered through our ESOL program which provides a safe, comfortable environment in which students may practice English. Our trained, concerned faculty and staff hope that you will enjoy this representation of what we have to offer, and we hope that you will visit us in person on the East Campus of Del Mar College!
International Day
Each spring, ESOL students have an opportunity to tell other students about their homelands, cultures, and customs during International Day activities held in the Harvin Center.  The day celebrates cultural diversity and is enjoyed by ESOL students as well as faculty, staff, and other students.
Page last updated November 29, 2018.